Martin Daoud reports from a real-life road race!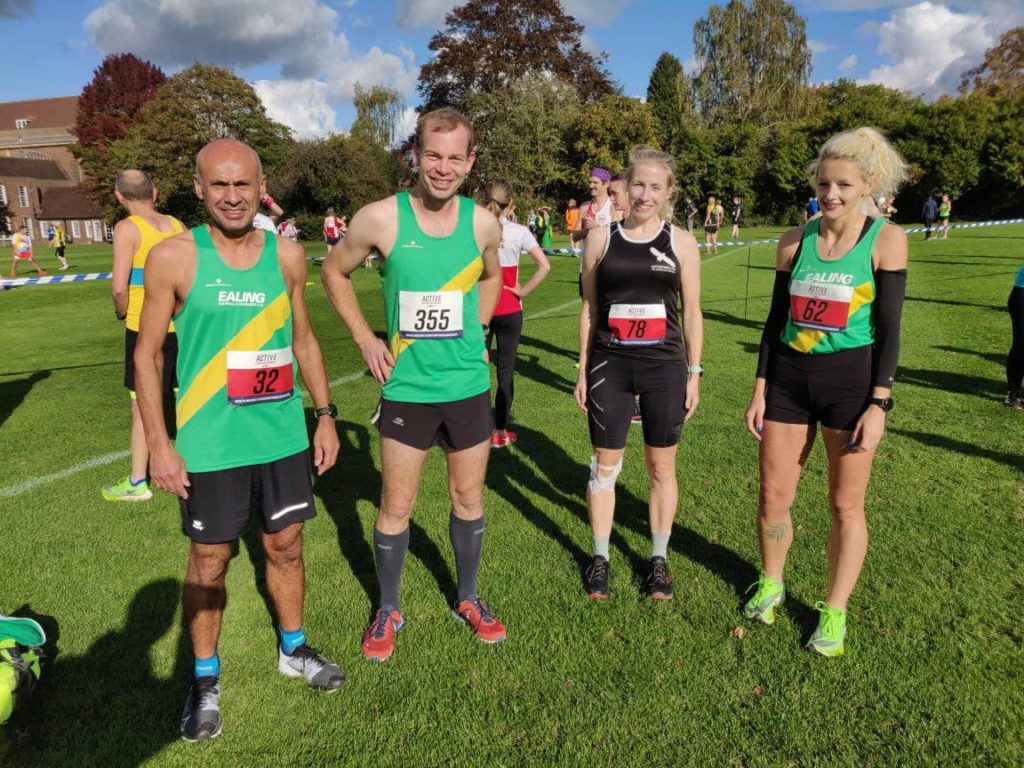 "It was a pretty good show from ESM at the Moor Park 10k on Sunday, though it was a later start than I would normally like – 3pm, I would normally be tucking into Sunday lunch.
"The weather was very good: the sun was shining and the temperature was great for running.
"The venue was pretty impressive at the Merchant Taylor School, but the course wasn't flat by any means. A seemingly never-ending hill going through Moor Park golf course brought some runners to a walk. It was a challenging course, including a lap and a half of the school field at the start and finish just for good measure. [Editor's note: it is actually classified as a multi-terrain course, so it's definitely not one for PB hunters!]
"We started in small waves, fastest first. We had some great support as well which really helped: from Andy Leung, and the Goodman family at the halfway point.
"Our team consisted of Colin Foster, myself, Nicky Payne in her first race for ESM, Bruce Li and Carol Jones. We also had two second claim members in the form of Andy Bowen (West 4 Harriers) and Claire Morris (Ealing Eagles)".
Well done all and thanks to Bruce Li as ever for capturing the moments on camera.
Full results on runbritain
ESM results summary:
2 Colin Foster 38:20, 22 Andy Bowen (M55) 39:37, 28 Martin Daoud (M55), 41:00, 41 Nicola Payne 42:29, 72 Claire Morris (W40) 45:58, 139 Bruce Li (M45) 50:37, 170 Carol Jones (W60) 52:53
Editor's PS:
I had to smile looking at the results on the race organiser's website and seeing that each of our five ESM first-claimers had entered using a different version of the club name:
ESM
Ealing and Southall
Ealing Southall & Middlesex
Ealing Southall & Middx AC and – best of all –
Ealing And Southall Of Middlesex!
Remember, if you write the wrong club name, or leave it out altogether, your result may not get picked up in any calculations for team prizes!